HAND PUMPS
CONTARINI hand pumps are the result of collaboration with the research and development team of INTERPUMP GROUP.
Once again, there is a careful choice of raw materials upstream of the production process, and strict controls are both during the production and eventually, on the finished product.
Functional testing ensures no abnormalities and results in performance.
HYDRAULIC CYLINDERS AND COMPONENTS
CONTARINI designs and manufactures standard and custom-made hydraulic cylinders, starting with a careful selection of the best raw materials on the market. Cylinders are available on demand from 25 mm to 300 mm.
In addition to the custom-made cylinders, 13 series of standard cylinders are available, which are codified and ready for delivery, to meet the most demanding customer needs. Since the 1970's, CONTARINI has been the first Italian manufacturer to standardize, produce and market a complete range of cylinder components to suit the most popular requirements in the market.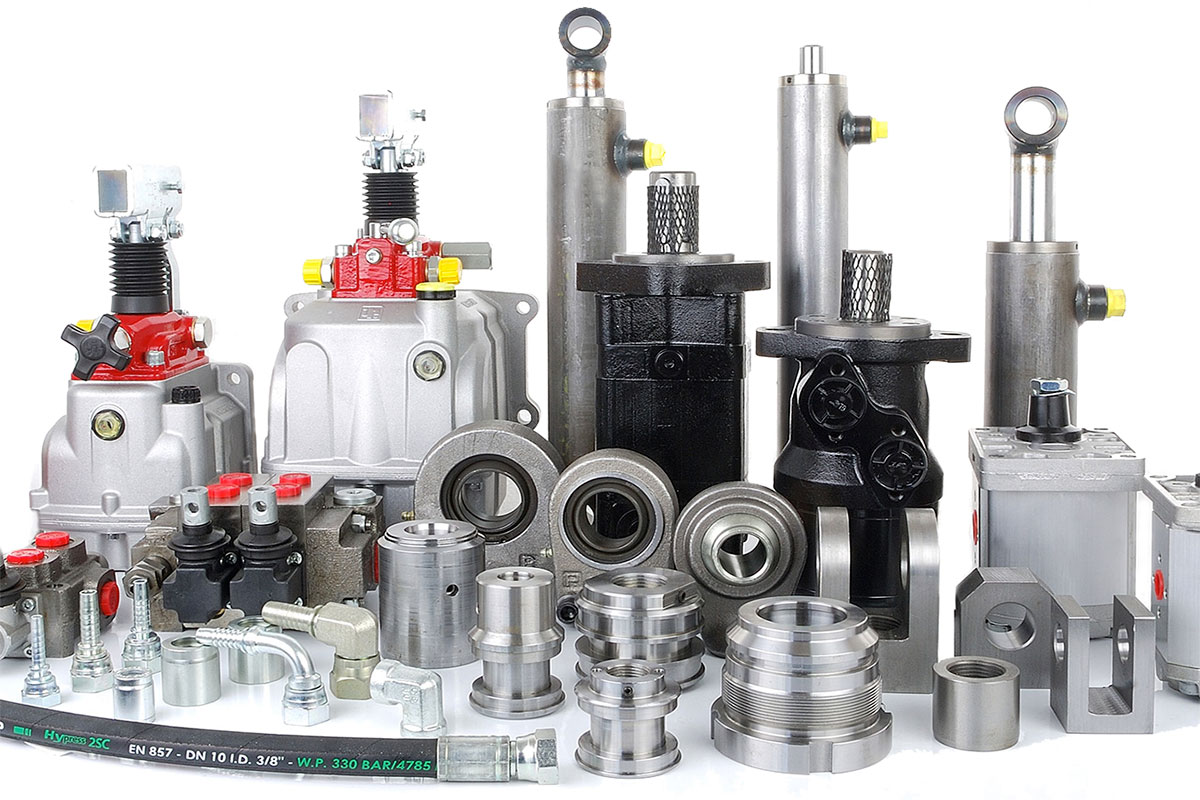 PARTS FOR THE HYDRAULIC SYSTEM
Today, with its constantly expanding fully stocked warehouse, CONTARINI is an important reference point for all the components needed to make an hydraulic system.
This enables CONTARINI to offer its customers complete solutions of hydraulic systems, meeting various application fields.
Quality of the manufacturing process
Contarini Leopoldo believes in the importance of checking its procedures at each stage of production.
Production methods and best raw material choices play an important role in the manufacturing of reliable and durable products: it is our duty to produce the best , to ensure the highest quality for our customers.
In the purchasing of materials we are committed to some standards , including quality, price and responsible business practices by our suppliers.
Contarini follow standard procedures at each stage of production, with repeated inspections on every single part produced.
Contarini has implemented and maintains a quality management system that complies with the UNI EN ISO 9001: 2015 – Design and manufacturing of standard and customized hydraulic cylinders, design and production of hand pumps, marketing of hydraulic components.