CYLINDER PRODUCTION
With decades of experience, CONTARINI is able to design and manufacture hydraulic cylinders upon specific customer request.
Competent and attentive staff accompanies the customer towards the best choices from the earliest stages of design.
CONTARINI produces hydraulic cylinders according to its own standards and customized according to the customer's requests with bores ranging from 25 mm to over 300 mm and strokes of over 6000 mm. Wide ranges of applications are therefore covered.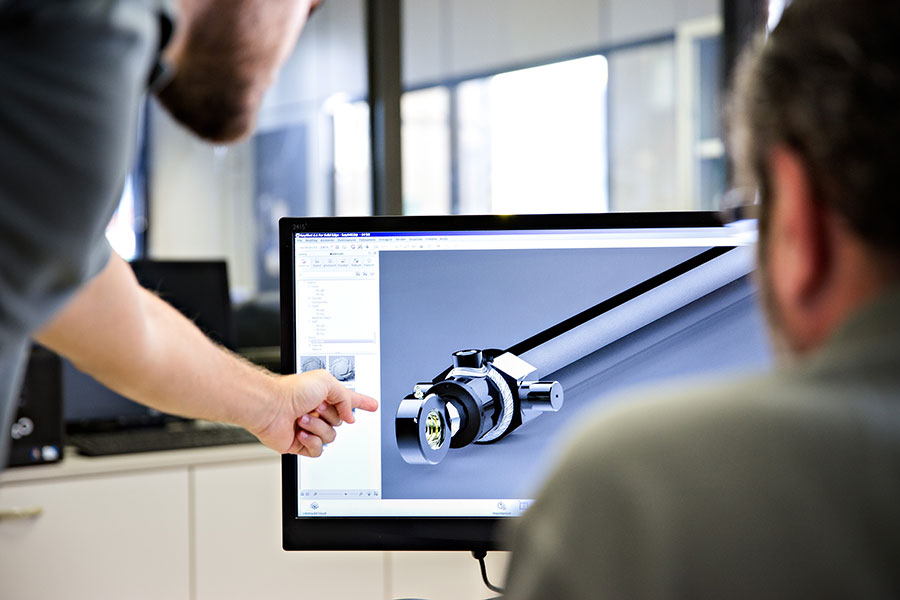 PRODUCTS
CONTARINI staff can support the customer in the design and construction phase of the system with targeted proposals, which optimize the budget / objective ratio.
The CONTARINI warehouse has tens of thousands of references, for over a million pieces quickly available thanks to the advanced management system. In partnership with Interpump Group, CONTARINI offers a wide range of high quality products for a wide range of applications.
1958
The Foundation
Founded by Leopoldo Contarini in Lugo, in the most active Emilia-Romagna, CONTARINI started as a family owned company. CONTARINI designs and manufactures special cylinders (customized as per customer's requests) and large hydraulic presses, at that time very far ahead, especially for the American market.
YEARS '70/80
Standardization
With the entrance of Leopoldo's sons into the company, CONTARINI launches an industrial standardization process
of the cylinder and cylinder components. The artisan lab is now a structured and dynamic reality, able to satisfy customer demands promptly. Moreover, in those years the production of hydraulic system components was included in the range of available items.
1999
Certifications
CONTARINI Leopoldo Srl obtains the ISO 9001: 2008 certification for:
– Design and manufacturing of hydraulic cylinders, both standard and customized;
– Design and production of hand pumps;
– Marketing of hydraulic components.
2008
Interpump Group
CONTARINI joins INTERPUMP GROUP SPA, the World Leader in high pressure plunger pumps and hydraulic components.
It is not only an opportunity for growth in new markets, but also thanks to various collaborations with Group Sister Companies, the engine for a steady increase in know-how.